LICO is the leading system supplier of composite solutions for transport equipment industry. We design and manufacture tailor-made composite products in close cooperation with our customers. Our aim is to lead our customers to success together with our products.
While serving our customers since the start of the company in 1995, LICO has been steadily growing and forms today a strong partner to meet new challenges together with the customers. The company's turnover was 11 million euros in 2019 and the team consists of over 70 composite manufacturing and engineering professionals. Our expertise over twenty years and ability to understand our customers' needs result in superior technical solutions, procedures and comprehensive deliveries.
Innovative technical solutions for customer needs
Latest design tools
Material expertise
State of art composite production technology
Solid subcontractor and partner network
Certified quality and environmental systems
Almost 30 years of experience
Among many other customers we deliver composite solutions to some of the largest railway vehicle and bus manufacturers in Scandinavia.
Considerable added value for customers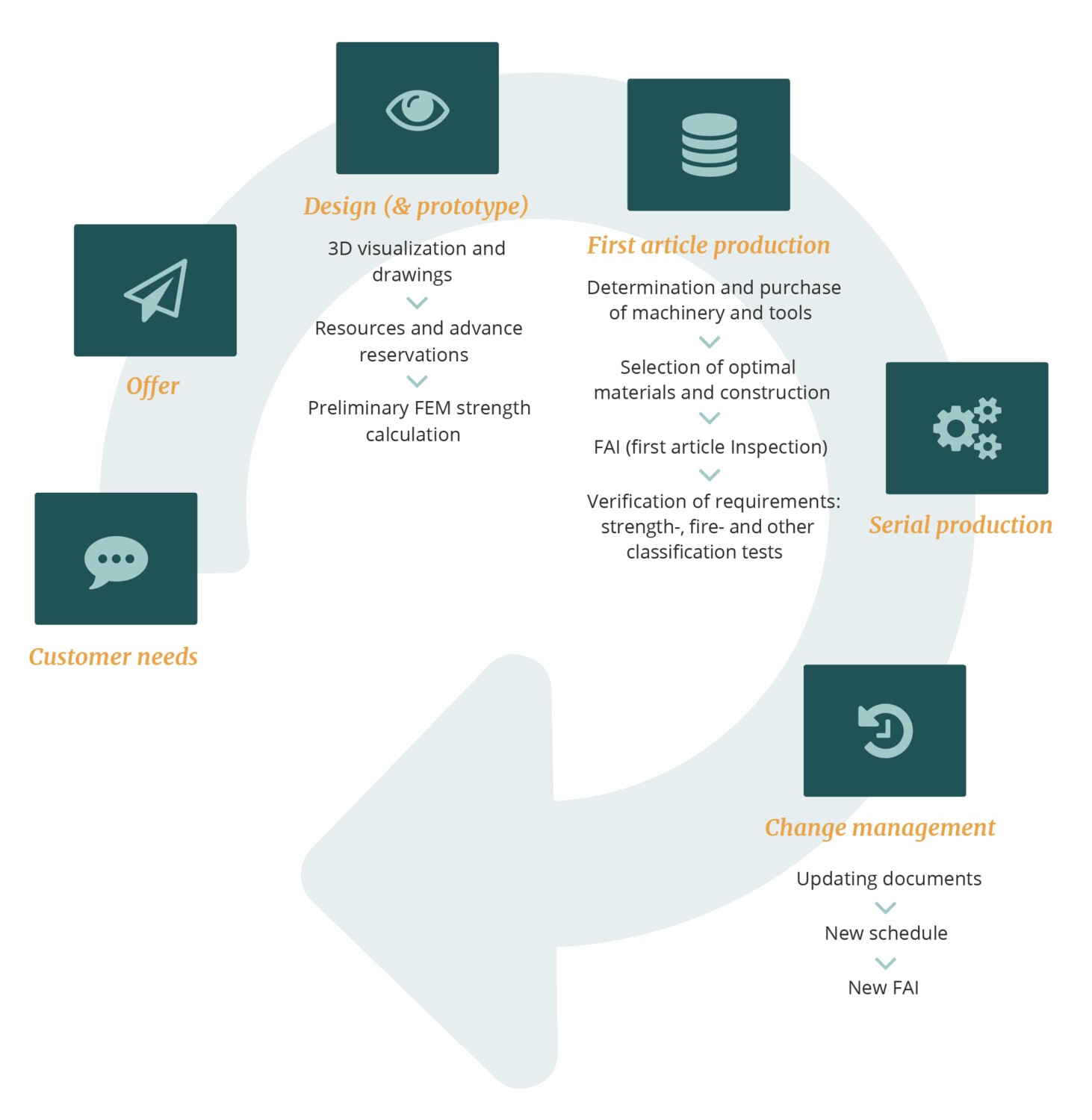 LICO Oy is certified according to ISO 9001:2015, ISO 14001:2015 and ISO 45001:2018.  We operate also under the REACH Regulation and SAQ4.0 platform. In bonding we are work with DIN 6701 compatible process.
For Marine segment we have we have MED (Module B) and MED (Module D) certificates for our products, ie our products comply with the EU Marine Equipment Directive (2014/90 / EU).
For Railway segment we work with IRIS compatible process and our plan is to get ISO/TS 22163 in near future.
For Road segment we work with PPAP compatible process and our plan is to get ISO/TS 16949 in near future.
With the growing importance of corporate responsibility, we have, in LICO, brought together our key principles of good practice and our policies that we want to follow. We are committed to working in accordance with our Code of Conduct (UN Global Compact).
Modern manufacturing methods together with highly motivated staff ensure efficient production while increasing work safety and reducing environmental impacts.